During November and December
The Northern is an activity organized in collaboration with 8 Vitalité Health Network Foundations to raise funds for their respective institutions. Since 2006, this activity has raised more than $ 1 million to acquire important tools for health professionals in our hospitals.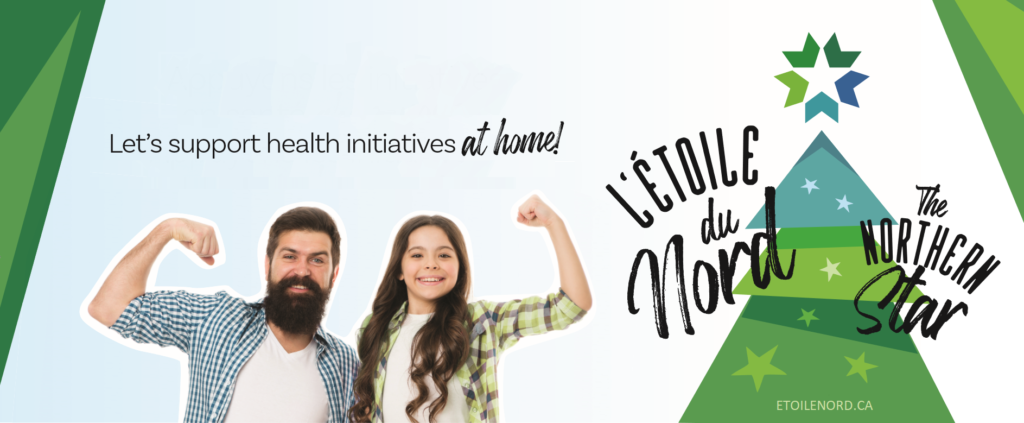 The Northern Star has 3 components:
1) You can buy your mini-tree at UNI located in our region: people can buy mini-trees for a donation ranging from $2 to $20 and put their names on them. These mini-trees will then be displayed in the places where the purchase was made.
2) Dedication of Christmas tree : People are invited to make a dedication to honor a loved one. In exchange for a donation of $ 200, the name will be posted on a Christmas ornament which will then be placed on a tree outside the Hospital.
3) Illumination: Illumination takes place at the Hospital in December each year throughout the territory of the participating foundations. During this evening, the people who have made a dedication will have the opportunity to place these dedications on the trees and thereafter, we proceed to the illumination of these trees.
For more information, please contact 506-344-3496.