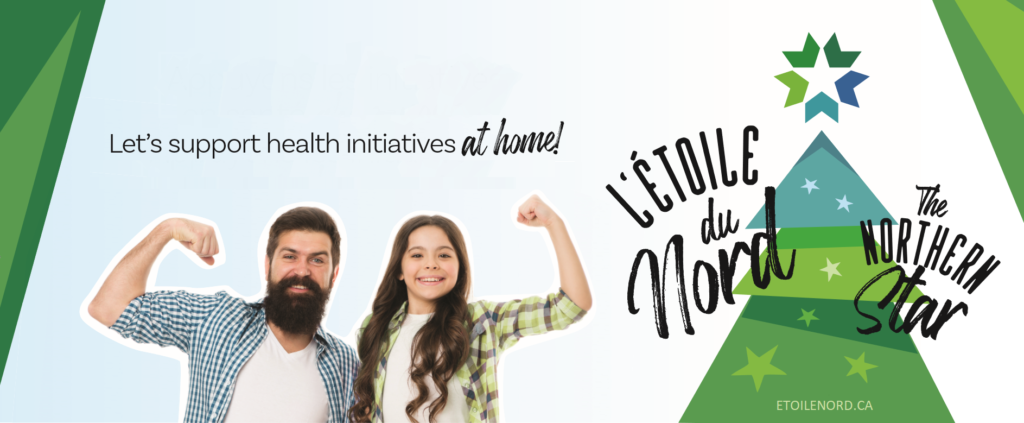 The Northern Star Campaign is an activity organized in collaboration with nine Vitalité Health Network foundations to raise funds for their respective institutions. This activity, which began in 2006 in partnership with UNI Financial Cooperation, has raised more than $140,000 for La Fondation de l'Hôpital de Lamèque Inc. to improve the health care and services offered at our institution.
What will the money be used for this year?
The money received will allow La Fondation de l'Hôpital de Lamèque Inc. to invest in the expansion of the Family Medicine Unit at the Lamèque Hospital and Community Health Centre.
Family Medecine Unit (FMU)
Specifically, the FMU expansion will :
Better access to primary health care for the region's population;
To decrease visits to the Lamèque Hospital and Community Health Center (CHC) walk-in clinic and other emergency services on the Acadian Peninsula due to the increased number of patients seen at the FMU;
Improved comfort for patients, staff and greater confidentiality ;
To strengthen the primary health care mandate of the Lamèque Hospital and CHC.
"The FMU expansion project and the increased use of high technology will increase the quality of services offered to the population and position the Lamèque Hospital and CHC as a leader in health care and services in the community," explained Ms. Shelley Robichaud, Director of Primary Health Care.
The Northern Star campaign begins each year in mid-November. How do you get involved?
1) In the Lamèque area, you can purchase your mini-trees at UNI Financial Cooperation in our region and at La Société Coopérative de Lamèque: people can purchase mini-trees for a donation ranging from $2 to $20 and put their name on them. These mini trees will then be posted in the locations where you made your donation.
2) Tree dedication: People are invited to make a dedication to pay tribute or honor a loved one. In exchange for a $200 donation, the name will be displayed on a Christmas ball that will then be placed on a tree outside the hospital.
3) The Illumination: The lighting takes place at the hospital in December each year throughout the territory of the participating foundations. During this evening, the people who have made a dedication will have the opportunity to place these dedications on the trees and afterwards, we proceed to the lighting of these trees.
For more information, please contact us at 506 344-3496.
Your donation is vital to the health of the North!